FutureTrack
Designing and building a secure, usable web application to help businesses on the journey towards a more sustainable future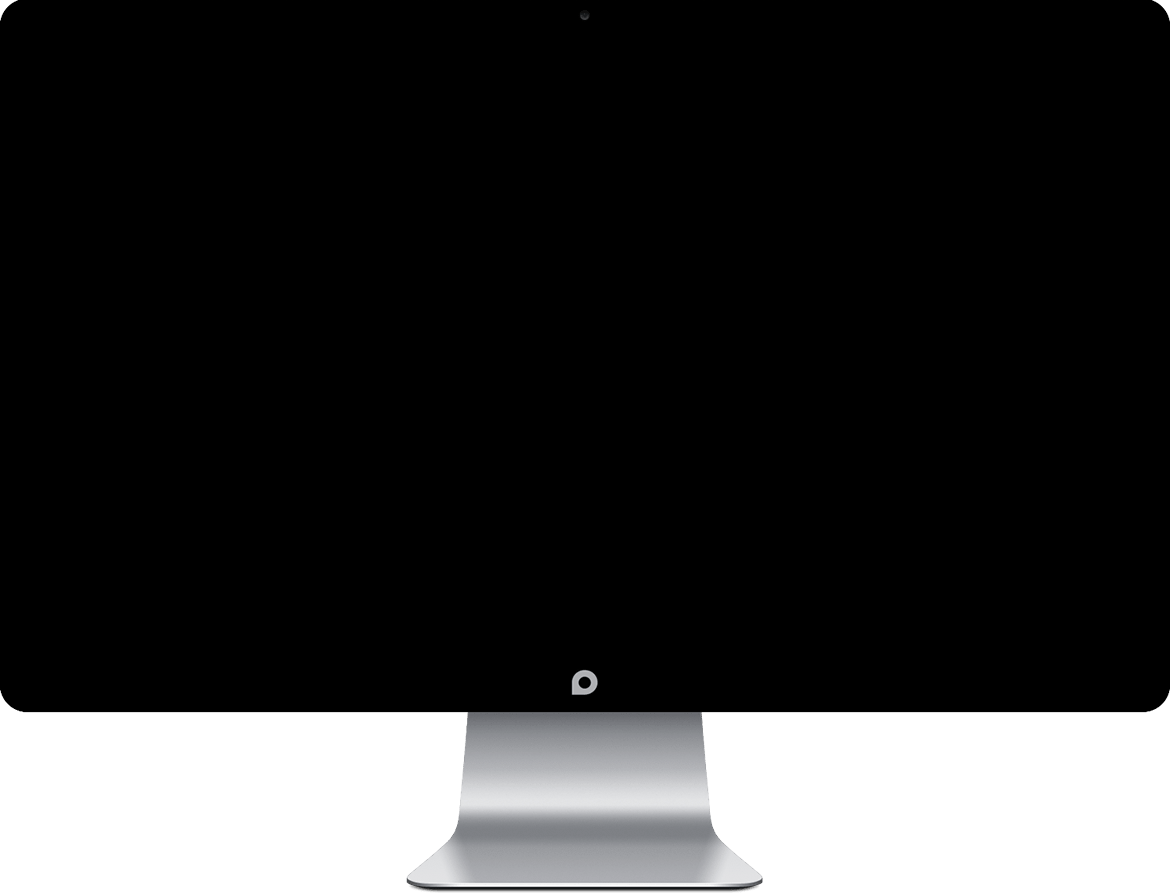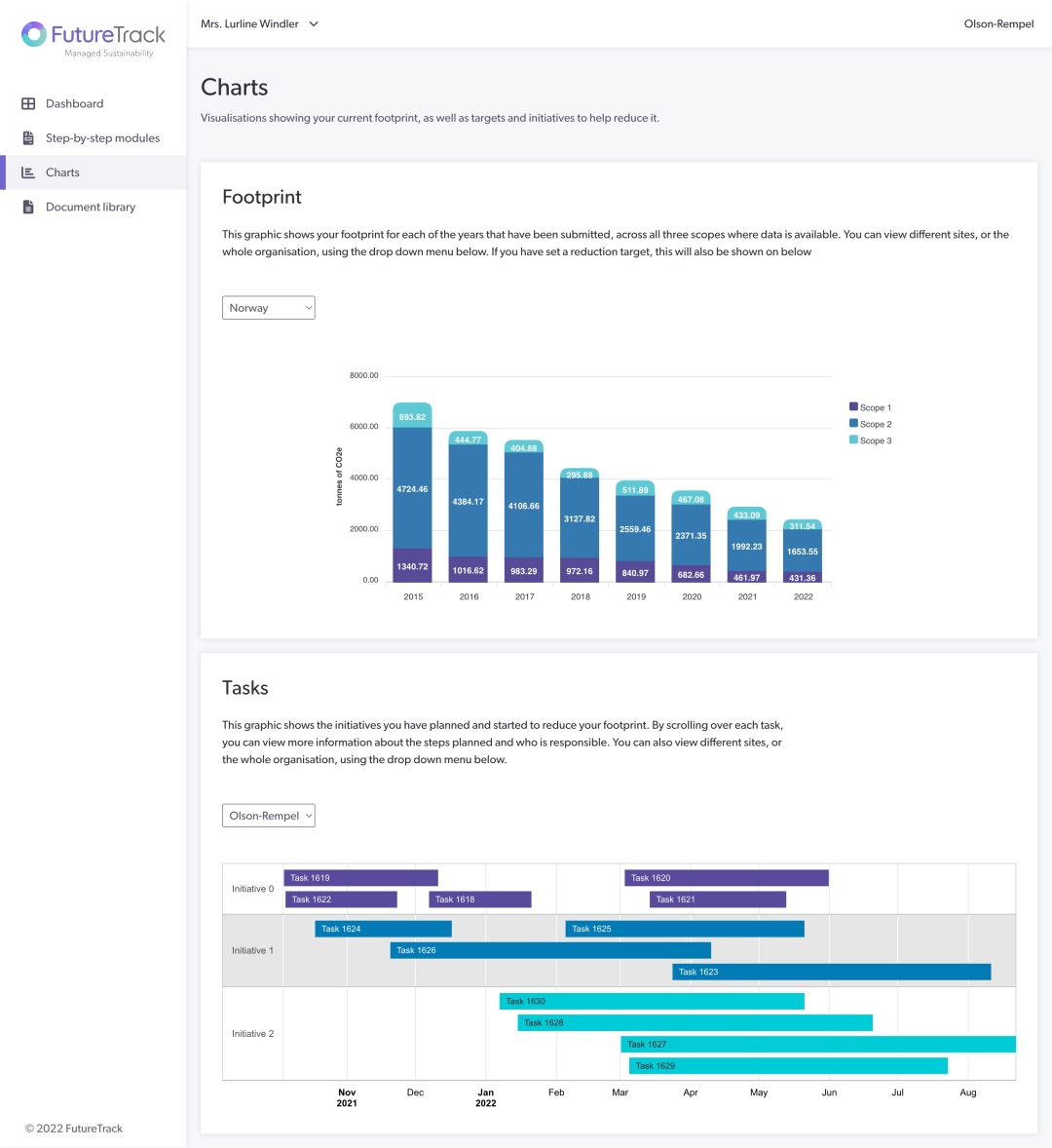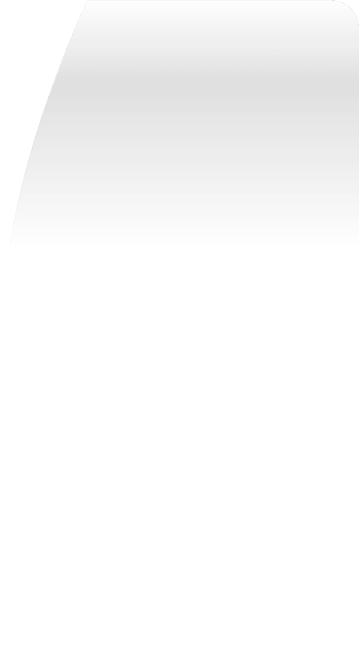 FutureTrack is an application that is used across the world to help organisations to benchmark, improve and track their sustainability metrics.
ESI Monitor came to us with a simple brief to help them surface a number of forms to their end users through their website. We quickly realised that in order to support their planned growth, a fully featured, standalone piece of web based software would be much better suited.
Using an Agile based project delivery methodology, we proceeded to design and build a secure, usable and accessible application that surfaced data capture functionality and educational content from ESI Monitor's internal sustainability platform to the end user, allowing them to capture the information required in order to calculate the appropriate sustainability benchmarks.
In addition to this, we developed some technology that hooked performance data from their internal systems and presented these to the end user via a series of interactive charts.
With FutureTrack, ESI Monitor have become a leading player in this fast-growing industry, and it's very exciting to be part of such a project.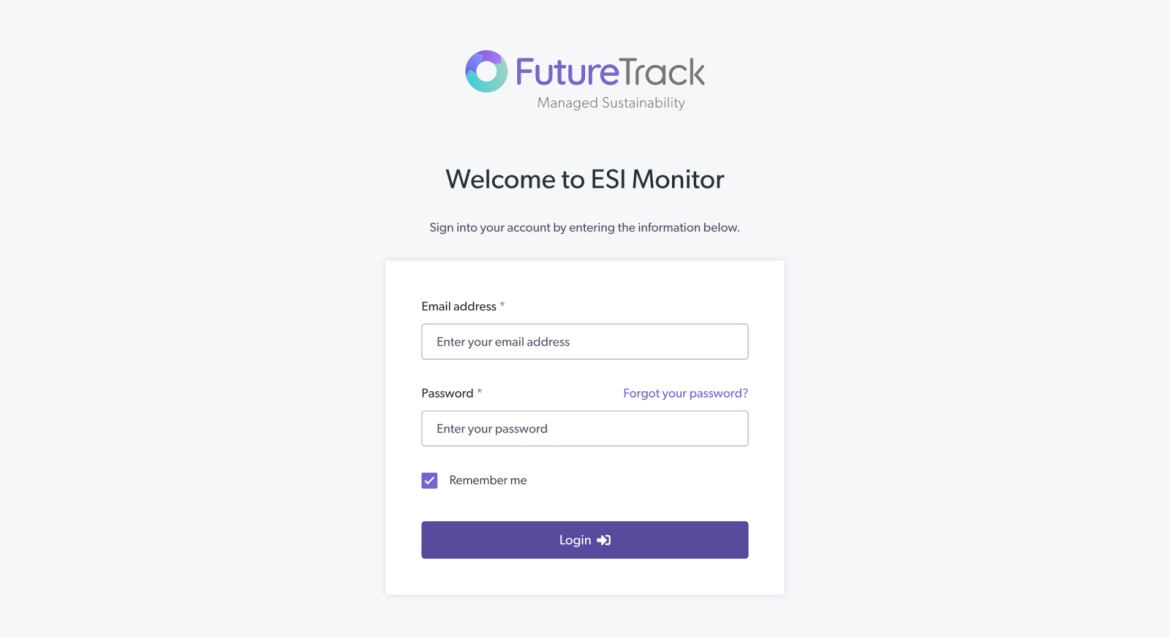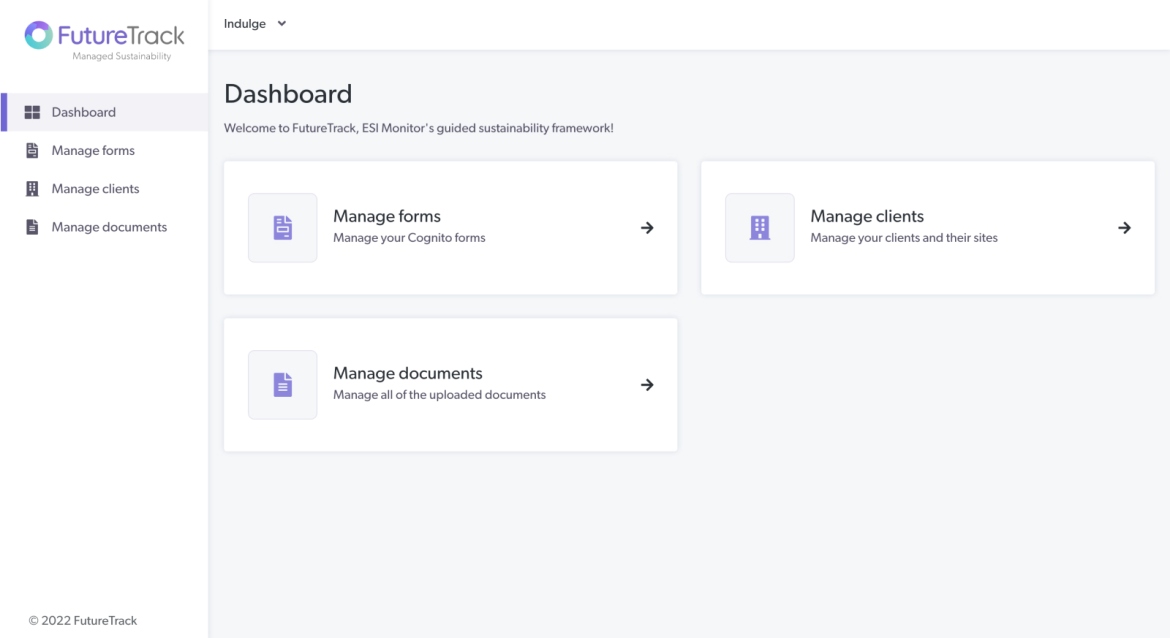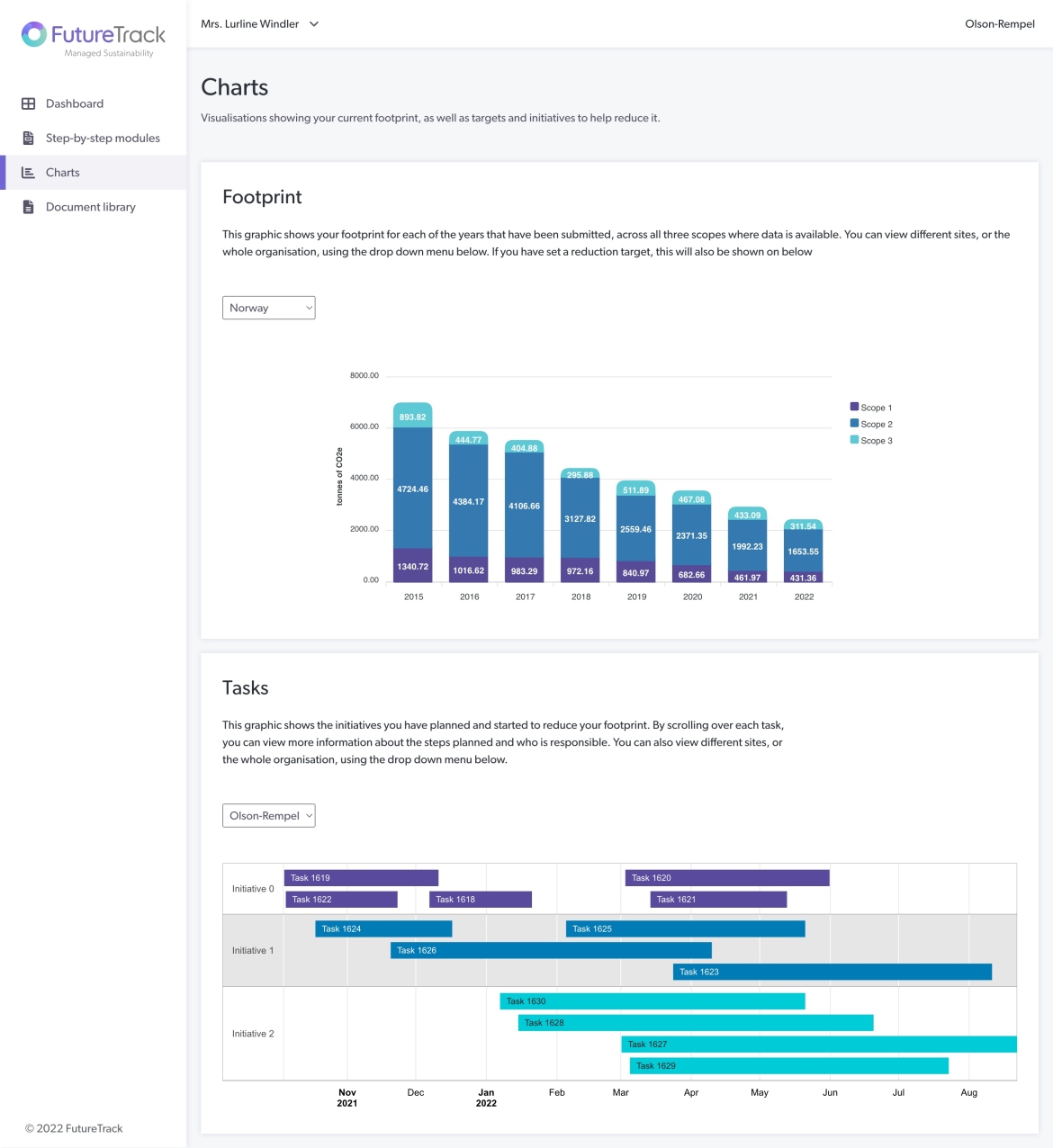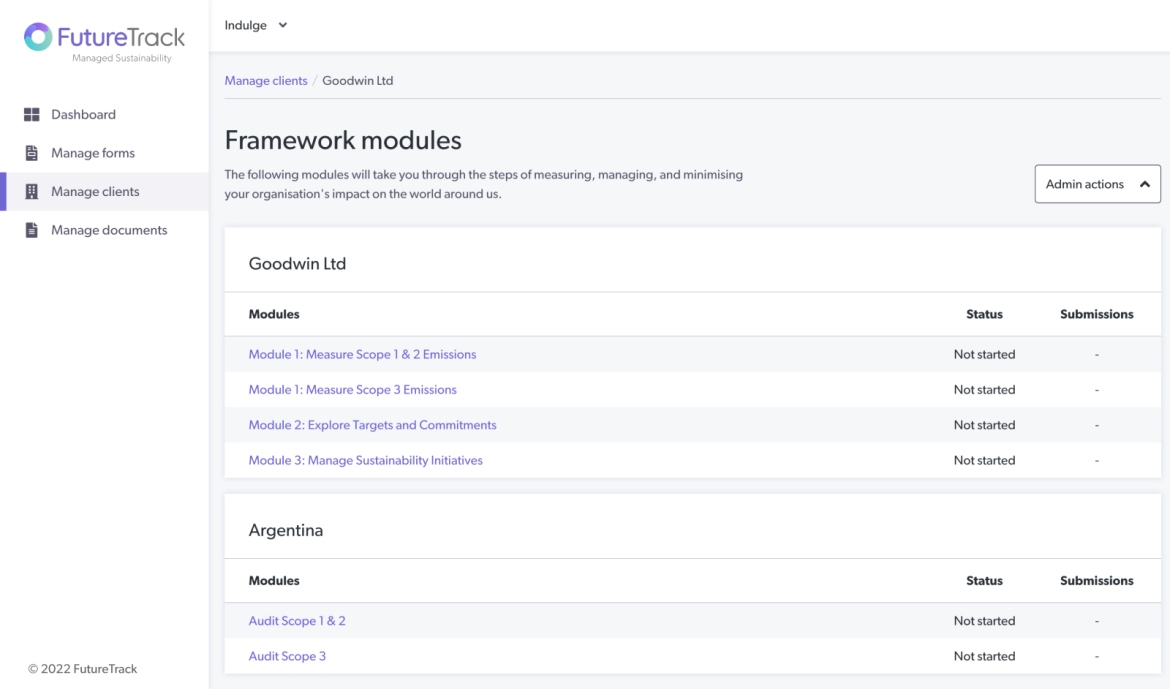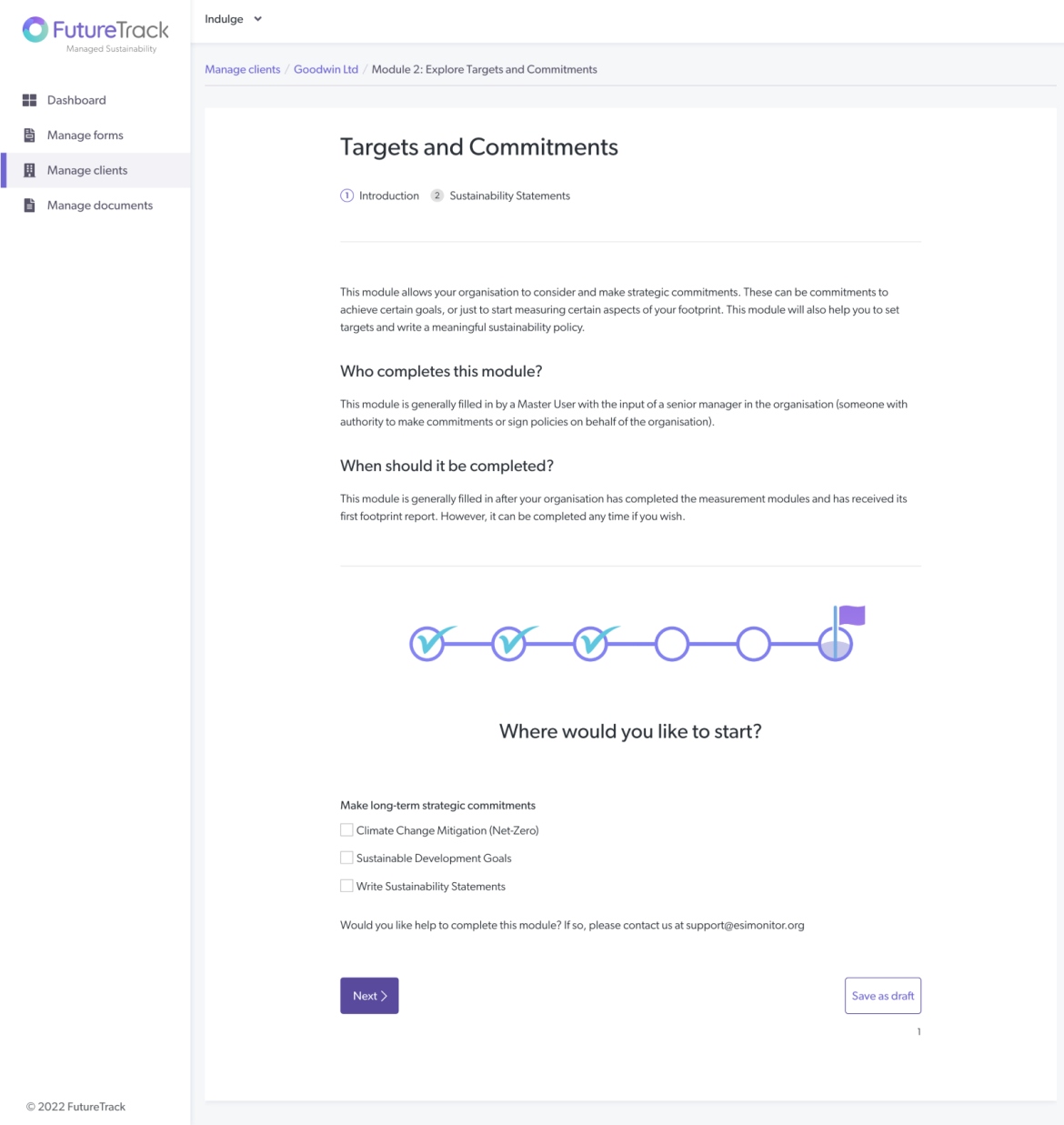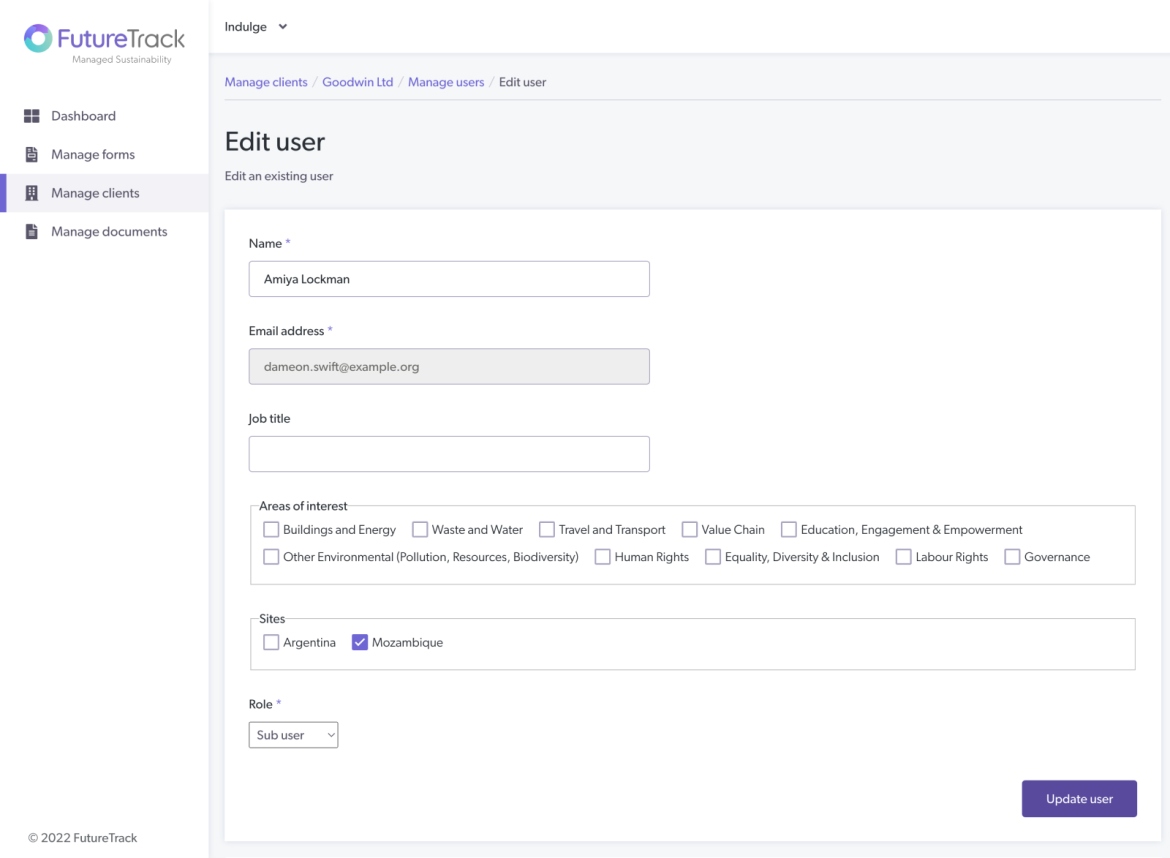 Think we can help with your project?