An accessible website is one that people with temporary or permanent disabilities, such as vision loss, hearing loss, speech and mobility issues, or cognitive impairments, may use without running into obstacles that make it difficult for them to complete the task at hand.
They might use assistive technology, such as a screen or braille reader, to carry out tasks. That can include filling out a form, accessing a PDF, reading text or consuming multimedia. Web accessibility refers to creating a website that allows individuals with disabilities to access the same information and do the same tasks as persons without disabilities.
In the UK...
1 in 5 of us will be affected by disability at some point in our lives
Source: Gov.uk, Family Resources Survey: financial year 2018/19

2 million people are estimated to be living with sight loss
Source: RNIB key statistics about Sight Loss 2021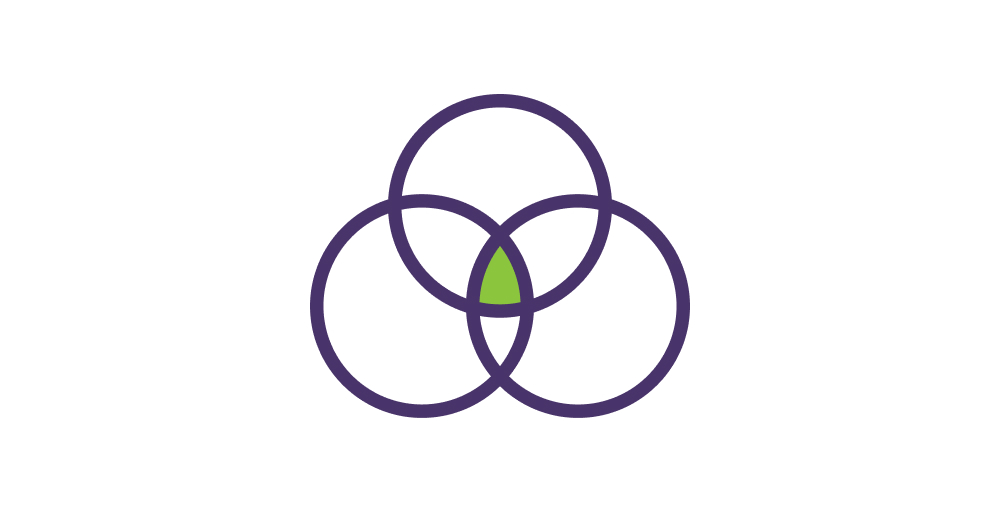 1 in 12 of us experience colour vision deficiency (colour blindness), most of whom are male
Source: Gov.uk, Today is Colour Blind Awareness Day. How aware are you?: 2019
Most common Web Content Accessibility Guidelines (WCAG) failures on home pages
97% of all web accessibility errors detected fall into the six categories shown in the bar chart below. These most common errors have been the same for the last 4 years.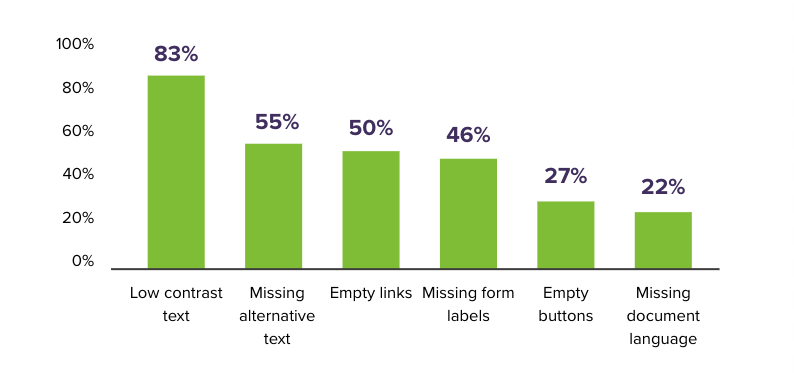 Source: WebAIM 2022 report on the accessibility of the top 1,000,000 home pages
We're here to help
There are 50 accessibility checks within the WCAG AA standard. Addressing just a few accessibility issues will improve your website for a large proportion of people who use your website!