For this year's Summer social we decided to make the most of Guernsey's stunning coastline and contacted Outdoor Guernsey for a spot of coasteering. For those of you who don't know what that is, it involves putting on a wetsuit, hunting down some cliffs and jumping into the sea!
Shortly after lunch we all rocked up to Petit Bot, which is a beautiful little bay on Guernsey's south coast. Blessed with exceptional weather, we slipped gracefully into our wetsuits, donned our helments (and my GoPro) and set off down the beach in search of danger.
Moving North along the coast we climbed, jumped and swam for a good hour and a half, then swam back to the beach full of stories and enthusiasm for the sport. Everyone had a brilliant time, it's an activity we would recommend to anybody.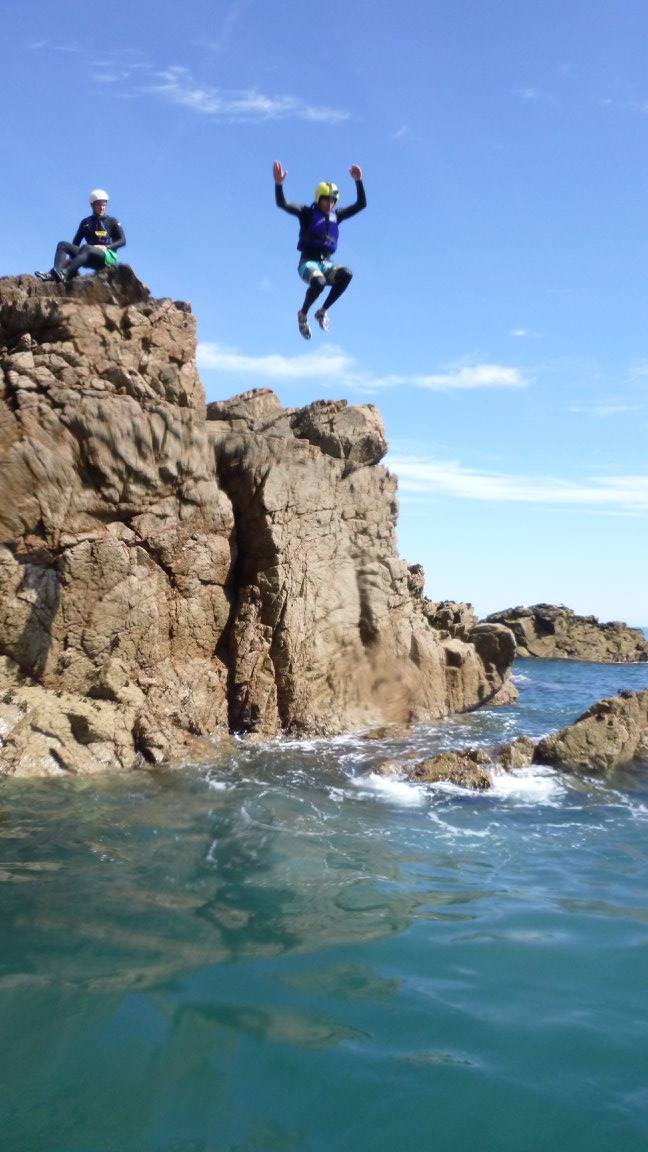 Once we had all dressed and warmed up we grabbed a coffee at the Petit Bot tearooms then headed home, got showered and ready for the evening's activities.  After a couple of hours of recuperation, we met up again and went for dinner at Red Grillhouse for an evening of red wine and steak. A perfect end to a great day.