Newhaven Global
Newhaven Global required a professional, usable website to communicate their global trust and company administration services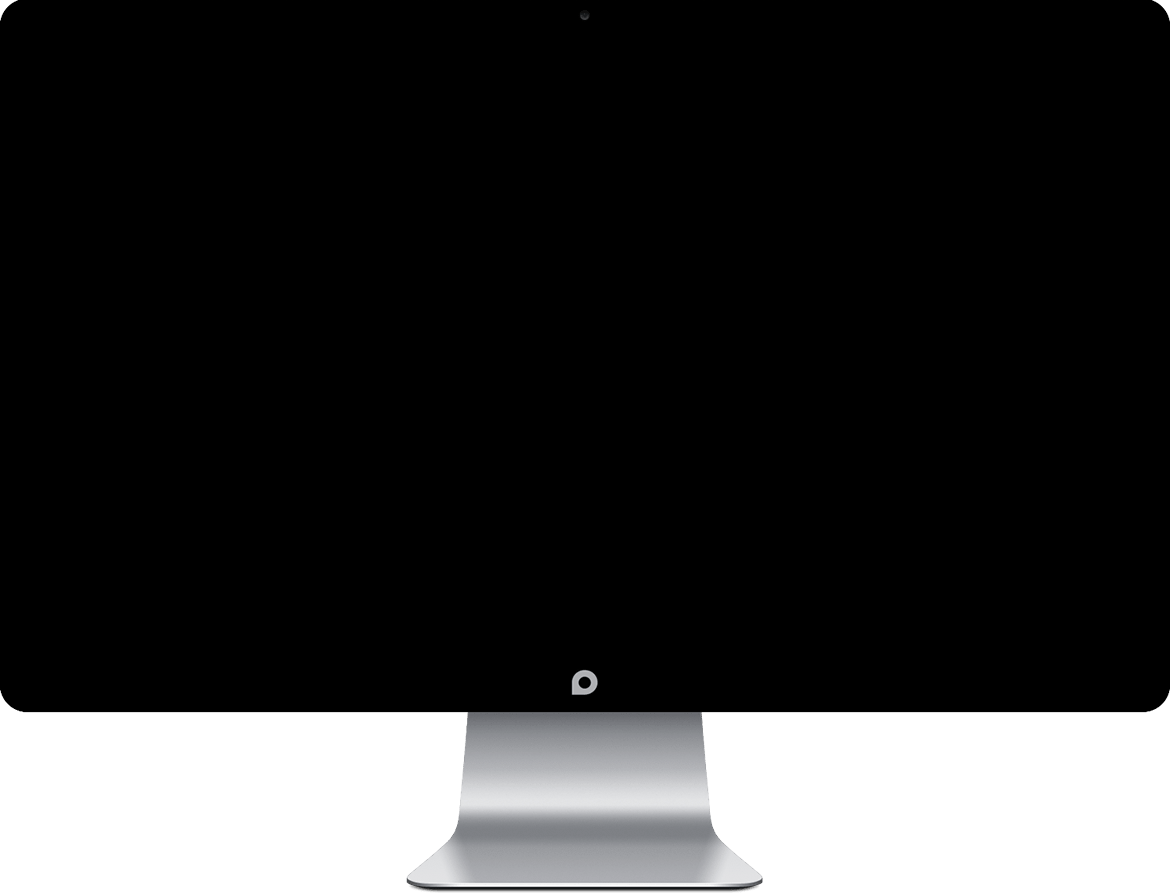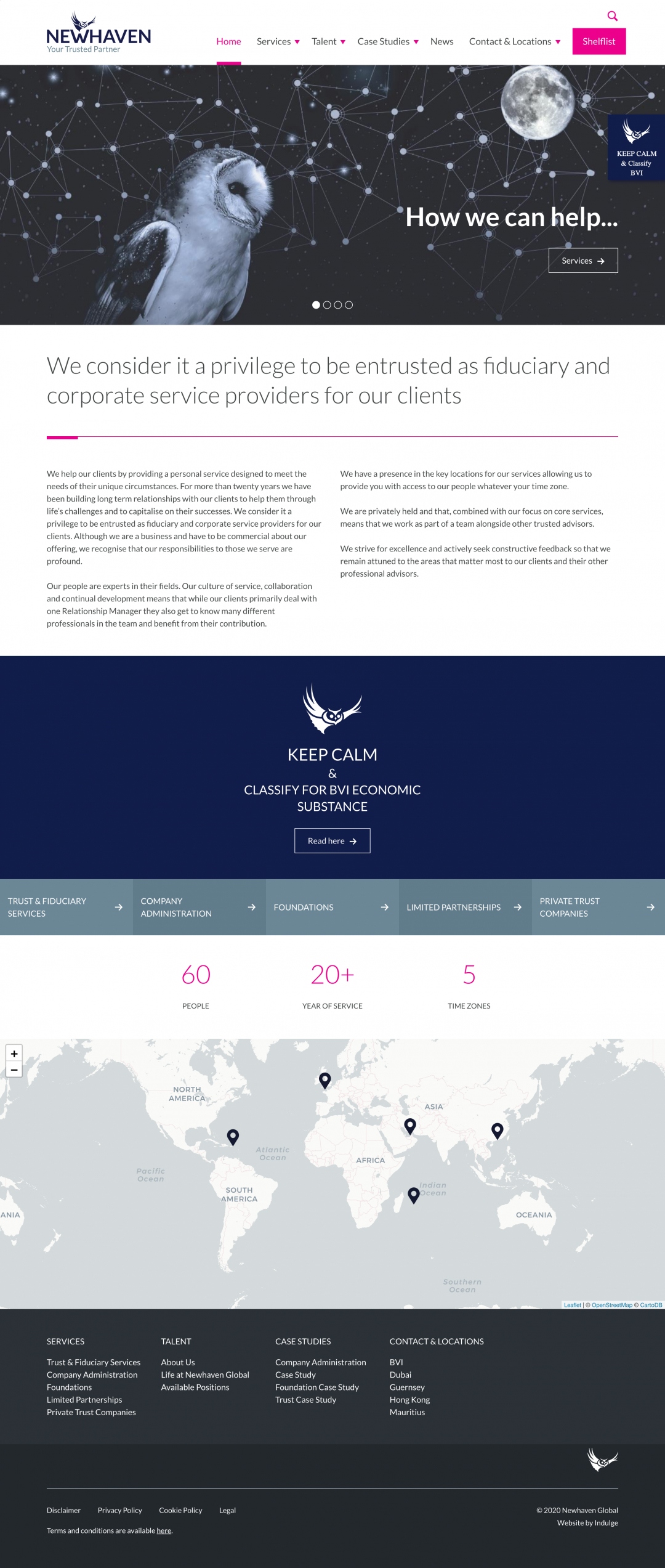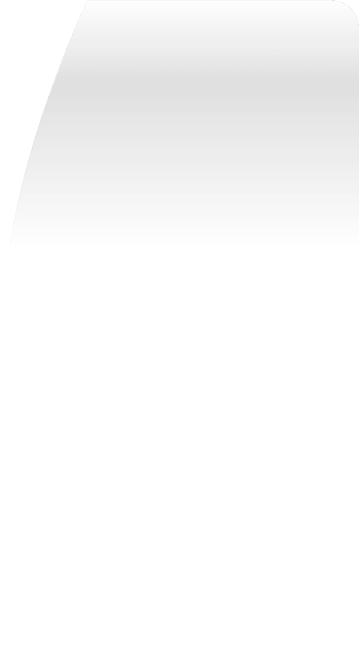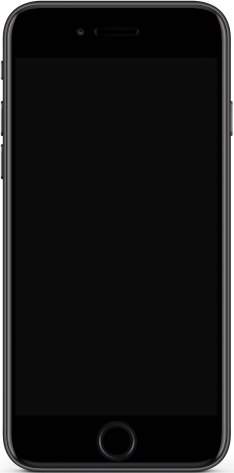 Working closely with Newhaven Global we produced a concise content strategy and bespoke website design in line with their branding and key messages. Our quality focused production process helped to produce a website that reflected the personal and unique nature of their services.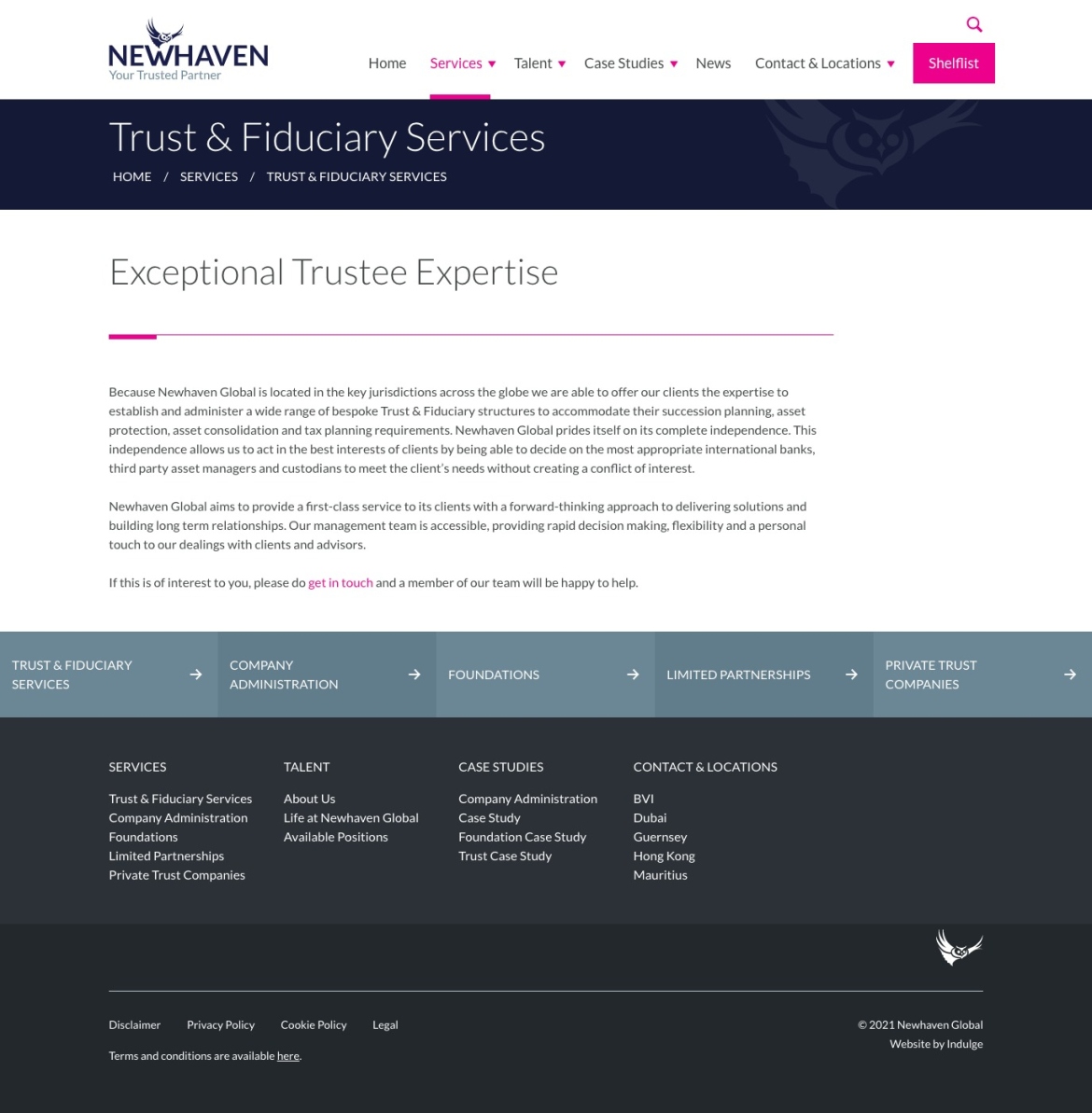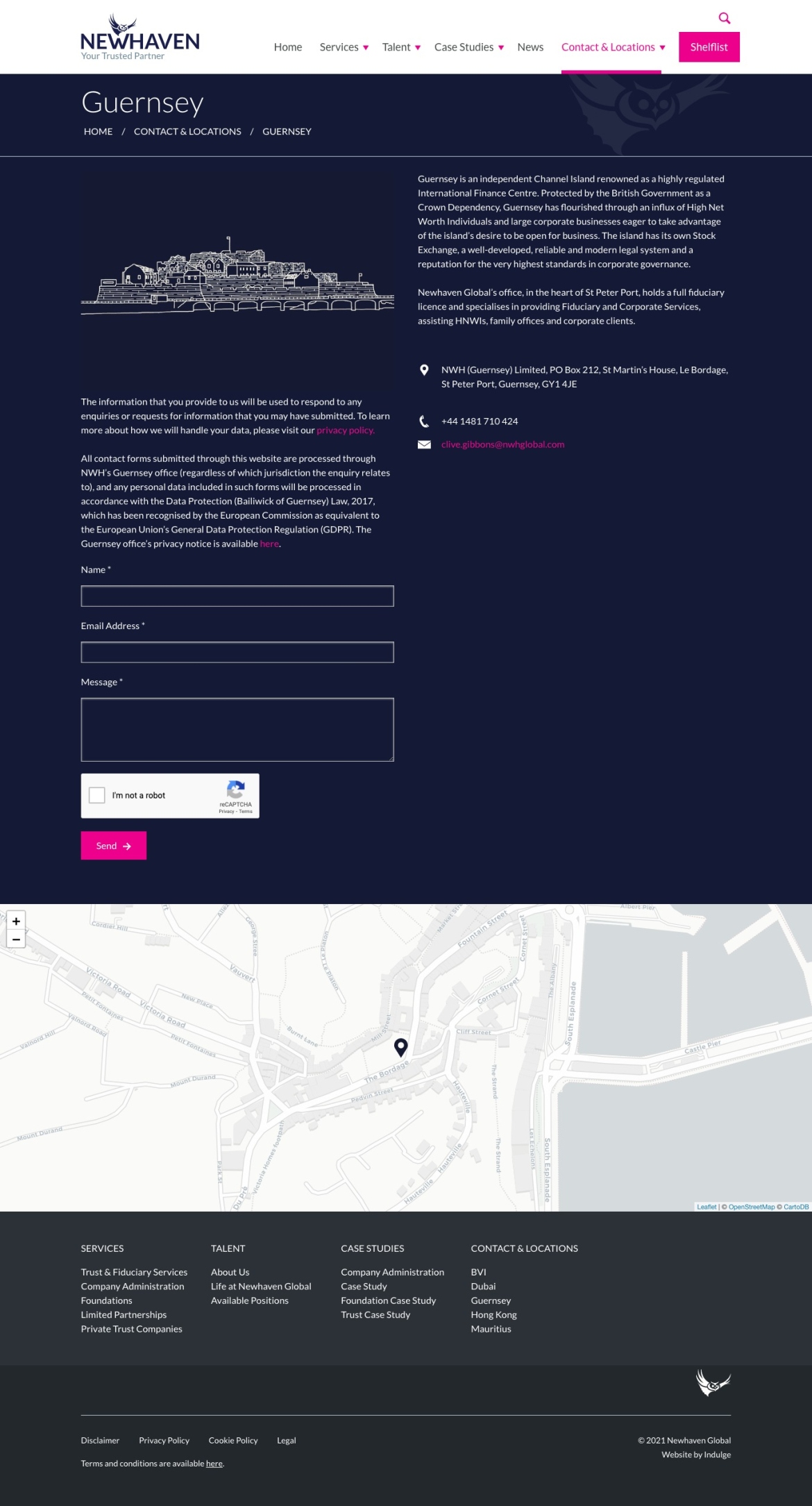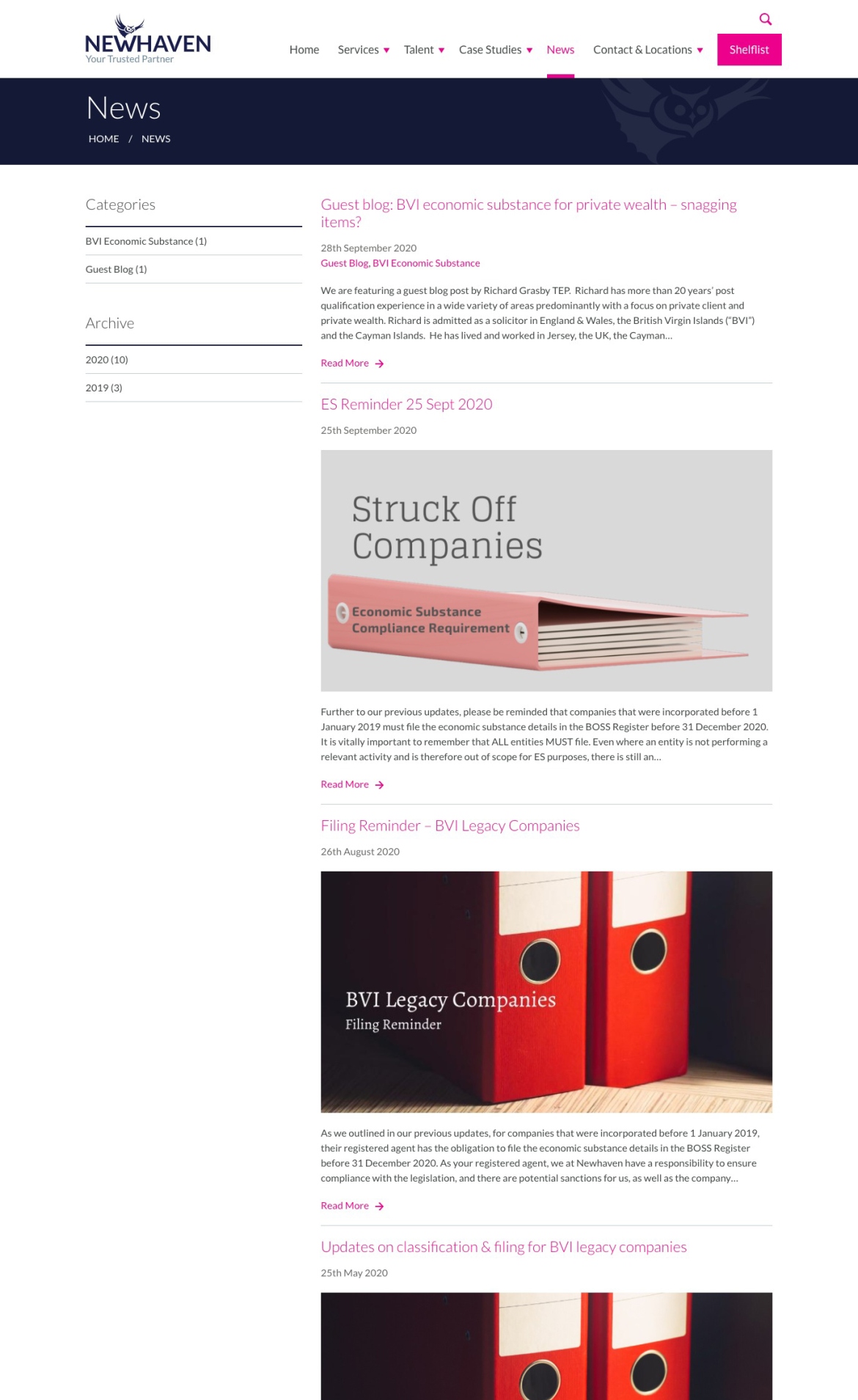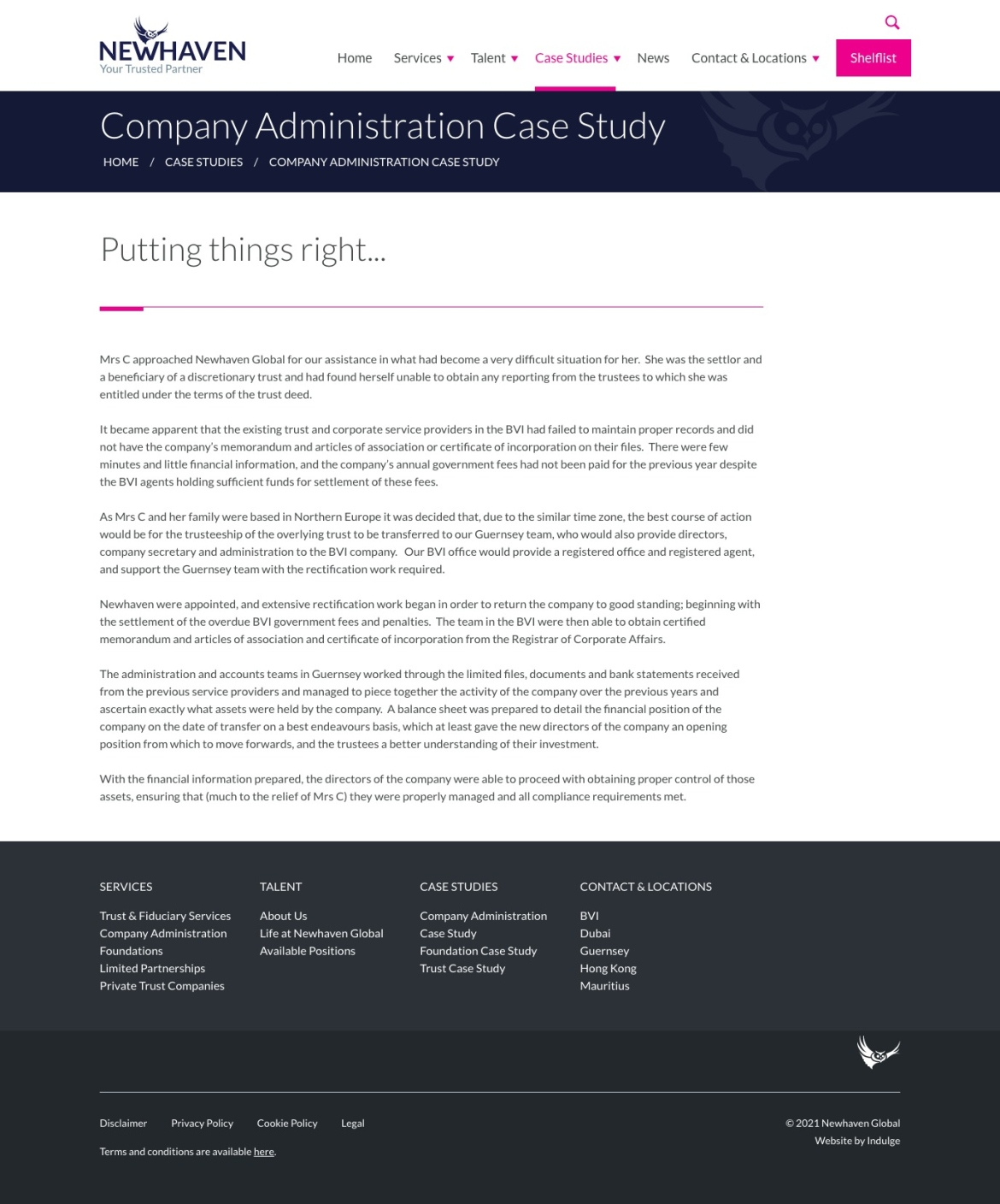 Some of the technical challenges we embraced included implementing animated 'drawings' of each  office for the different location pages. This was achieved by collaborating with video producers and implementing responsive HTML video containers able to adapt to the requirements of the oldest iPhone up to the newest 11" laptop. This work added real flair to these important pages.
Think we can help with your project?